Browsing on your Android while on the go? Learn how a VPN helps protect your browsing activity on your Android smartphone or tablet, especially while using public Wi-Fi.
---
When you connect to public Wi-Fi on your AndroidTM smartphone or tablet, you want to be sure your information stays private. You can do this with the help of a virtual private network (VPN), which encrypts everything you send and receive while using public Wi-Fi connections. A VPN service helps provide privacy for your browsing activity and sensitive information, such as usernames, passwords, credit card numbers and account information. A secure VPN app for Android can provide peace of mind because it secures your Wi-Fi internet activity through encryption. You can help protect the data on your Android device and the network on which you use it with a VPN app.
In this article:
Why use a VPN on your Android device?
Android VPN for phone, tablet or laptop
How a VPN for Android works
Which VPN is best for Android?
How to set up an Android VPN app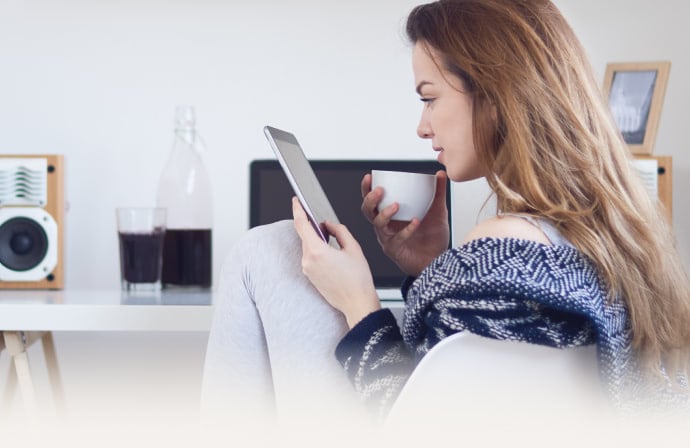 Your device may not be secure.
Public Wi-Fi isn't always safe. Without the right protection, your personal information could become public. Protect yourself with Norton Secure VPN. It encrypts the personal information you send and receive on public Wi-Fi to help keep it private wherever you want to log on.

Help protect your information with Norton Secure VPN.
Why use a VPN on your Android device?
Your smartphone and tablet may be constant companions that you use to keep in touch with your world through wireless connections. You message and call friends and contacts. You may also check your bank balance, send and receive emails, browse the internet, make purchases and conduct other business. Using your Android device for these purposes can be convenient and efficient, but there are also security considerations to think about when choosing the network you use to connect to the internet on your mobile device.
If you use public Wi-Fi networks like many people do, you need to take steps to protect your activity over that connection. It's a relatively simple task for sophisticated attackers to eavesdrop and record every key you tap while on a public wireless connection, or what is known as keylogging. Another potential threat that also affects public Wi-Fi networks is known as the man in the middle (MiTM), in which an attacker can get in the middle of data sent between your Android and a website or server, and then essentially eavesdrop on your browsing activity.
A secure VPN connection on your Android smartphone or tablet helps to protect against these attacks because it provides a secure connection through a VPN server, and it encrypts your data while on that connection. Additionally, it can conceal your internet protocol (IP) address so hackers and eavesdroppers cannot identify your location or home IP address.
Android VPN for phone or tablet
A VPN service that you use on your Android phone or tablet may also be able to be used on other devices as well. This includes smartphones, tablets, laptops and desktops. A key reason to use a VPN is for privacy of your browsing activity irrespective of how you connect to the internet. This applies whether you are using public or private Wi-Fi, such as on your home network. When you're logging into accounts at home or on the go, a VPN gives you even more peace of mind that your communication is securely encrypted.
How a VPN for Android works
A VPN connection creates a virtual network of any number of connected devices located on the internet. A VPN has an external IP address from to the server linking the virtual network to the wider internet. This conceals the individual IP address of each device on a virtual private network. A good VPN service will use high-grade encryption to control access and to help prevent the interception of data.
When applied to Android phones, tablets and laptops, your device communicates through a VPN server located in your country or in another part of the world. To anyone trying to trace your device, its apparent location is the location of the VPN server. The connection between your phone and the VPN server is like a secure tunnel or conduit through which your data travels, safe from intruders.
Which VPN is best for Android?
There is a wide selection when it comes to choosing the best Android VPN app. Google Play lists numerous VPN services, some of which are free to the user, while others are subscription based.
Free VPN services often allow and include advertising, and the quality of their services varies, especially in terms of how long it takes for websites to respond. They may limit the amount of data you can use through their services each month and, they may also log your browsing activity.
Subscription-based VPN apps often offer better service levels and no restriction on the amount of data you can use. Response time is also usually faster. Of high importance, paid VPN services typically offer highly secure, bank-grade encryption.
Here are some features you may want to look for in a VPN app for Android:
Bank-grade encryption
No logging of your web activity 
Adblocking features
Variety of server locations to connect to
How to set up an Android VPN app
Setting up a VPN app for Android is a relatively easy task. You will need to download the app and create an account with the VPN provider. Once you have an account set up and the app on your Android device, if available, you can select the server location you want to connect to, and then launch the VPN. Some VPNs also include ad tracker blocking, and you can typically turn that on as well in the app. You can disconnect and reconnect from the virtual private network as needed, or choose to connect to a different server location if your VPN app has that feature available. The VPN runs in the background while you use your Android phone or tablet, helping to protect your internet connection and your data privacy.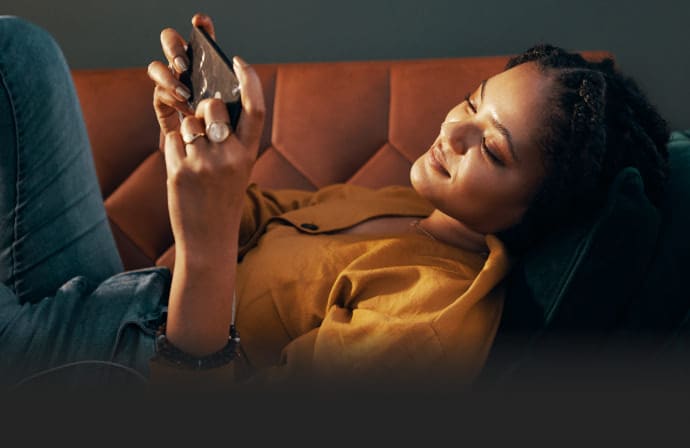 Help protect your digital life on your devices.
Are you afraid of losing your personal information or all the precious things on your computer? Get comprehensive protection with Norton Security Deluxe across all your devices – up to 5 PCs, Macs, smartphones or tablets.

Create an account today and try it free for 30 days on up to 5 of your devices.
Editorial note: Our articles provide educational information for you. Our offerings may not cover or protect against every type of crime, fraud, or threat we write about. Our goal is to increase awareness about Cyber Safety. Please review complete Terms during enrollment or setup. Remember that no one can prevent all identity theft or cybercrime, and that LifeLock does not monitor all transactions at all businesses. The Norton and LifeLock brands are part of Gen Digital Inc. 
---