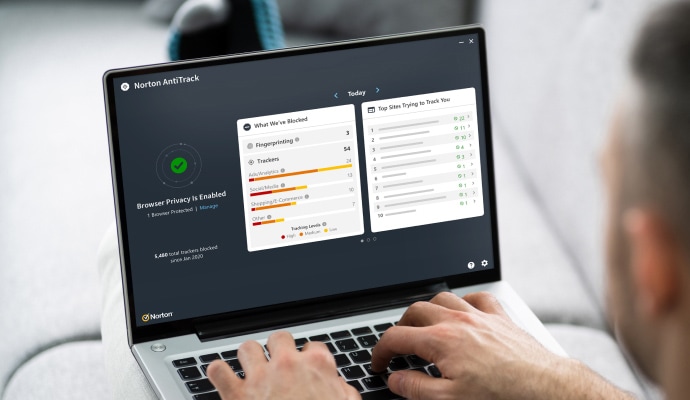 Norton AntiTrack: Browse like no one's watching.
Help stop data collection companies from profiling you and tracking your online activities. Enjoy a seamless web experience without sacrificing your online privacy—now helping to protect your email, too.**
** Private Email feature is available for Windows only
You're being tracked online every day.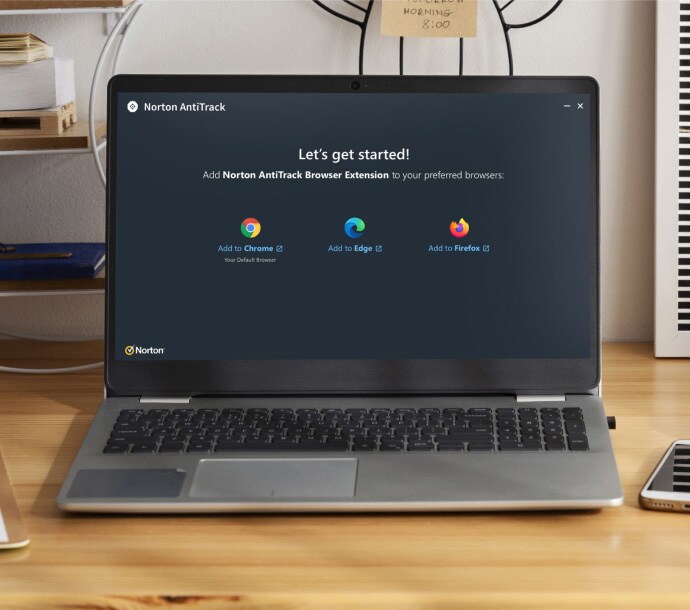 More privacy.
Less tracking.
Browse anonymously
Throw trackers off your back. Disguise your digital fingerprint online with one click.
Browse seamlessly
Browse without sacrificing speed even on sites that may restrict access when other competitor tools are in place.
Beyond clearing cookies
Goes beyond clearing cookies to obscure your digital fingerprint so companies can't use it to profile you.
All-in-one dashboard
Stay informed on tracking attempts with a user dashboard that lets you see how we keep you more private.
Tracker-free email address
Create unlimited email aliases and block hidden email trackers, all without changing your current provider.**
** Private Email feature is available for Windows only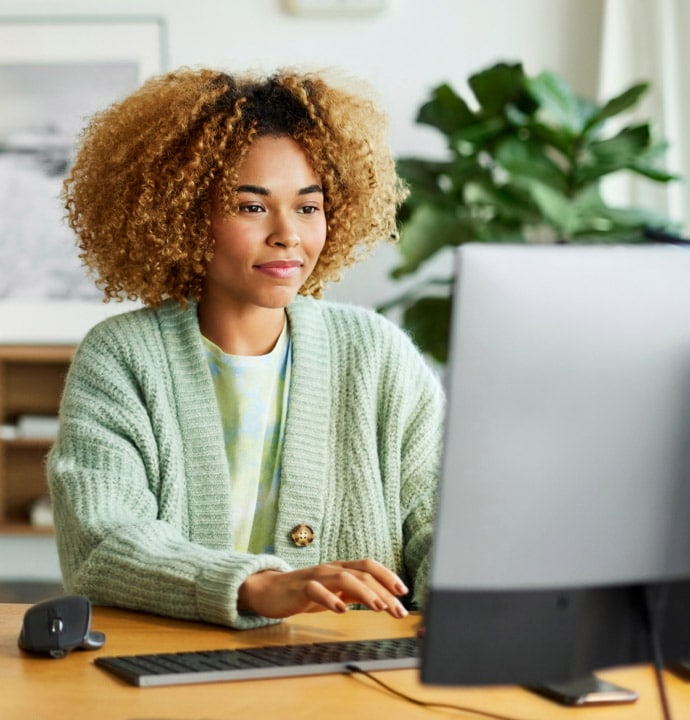 Norton AntiTrack
Microsoft Windows 10 (all versions except Windows 10 in S mode, and Windows 10 with ARM processors)

Microsoft Windows 11 (all versions except Windows 11 in S mode, and Windows 11 with ARM processors)


macOS 11.x (BigSur) or later

Browsers supported on Windows: Chrome, Firefox, Microsoft Edge version 88 or later

Browsers supported on macOS: Safari 14.x or later, Chrome, Firefox

iOS Operating Systems: iPhones or iPads running the current and previous two versions of Apple iOS

Android Operating system: phones running version Android 8.0 Oreo (API 26) or later
No one can prevent all cybercrime or identity theft.
* Important Subscription, Pricing and Offer Details:
Contract Type: contract for a monthly or annual subscription, starting when the transaction is complete. Click here for our Terms of Sale.
Set-up: to get the protection/service started, you must download and install on each device and/or complete set-up.
Free Trial: payment method required if signing up for a free trial (credit/debit card or PayPal only). When the trial ends, the paid subscription starts and the first term is charged, unless cancelled before. Special offer(s) may expire.
Renewal Cycle: automatically renews each month or each year after the initial term, unless the subscription renewal is cancelled before the day you are due to be charged in your account or by contacting us here. Click here to learn how.
Renewal Prices: may be higher than the price for the initial term and are subject to change. Renewal prices can be found here. For annual subscriptions, they are charged up to 35 days before the subscription is due to renew, and we send you a notification email with the renewal price before.
Cancellation & Refund: you can cancel any of your contracts and request a full refund within 60 days of purchase for annual subscriptions and within 14 days of purchase for monthly subscriptions. For each annual renewal or free trial with paid annual subscription, you can request a full refund within 60 days of being charged. For free trial with paid monthly subscription, you can request a full refund within 14 days of being charged. For details, visit our Cancellation & Refund Policy. To cancel your contract or request a refund, click here.
Updates: your subscription may include product, service and/or protection updates, and features that may be added, modified, or removed, subject to the acceptance of the License & Services Agreement.
Usage: for non-commercial household use only. If you have issues adding a device, please contact us.
The Norton brand is part of NortonLifeLock Inc.
Copyright © 2023 NortonLifeLock Inc. All rights reserved. NortonLifeLock, the NortonLifeLock Logo, the Checkmark Logo, Norton, LifeLock, and the LockMan Logo are trademarks or registered trademarks of NortonLifeLock Inc. or its affiliates in the United States and other countries. Firefox is a trademark of Mozilla Foundation. Android, Google Chrome, Google Play and the Google Play logo are trademarks of Google, LLC. Mac, iPhone, iPad, Apple and the Apple logo are trademarks of Apple Inc., registered in the U.S. and other countries. App Store is a service mark of Apple Inc. Alexa and all related logos are trademarks of Amazon.com, Inc. or its affiliates. Microsoft and the Window logo are trademarks of Microsoft Corporation in the U.S. and other countries. The Android robot is reproduced or modified from work created and shared by Google and used according to terms described in the Creative Commons 3.0 Attribution License. Other names may be trademarks of their respective owners.